Thattekkad Bird Sanctuary, which is named after the Great Indian ornithologist Dr. Salim Ali, is really a wonderful and must visit place for all who love birds. Recently visited the place and it was a nice experience although it was only a one day trip. The nearest major town is Kothamangalam, which is at a distance of 14 kilometers by road. The sanctuary is located by the side of river Periyar and spreads around 25 sq. kilometers. There are trek paths inside for easy walking and bird watching.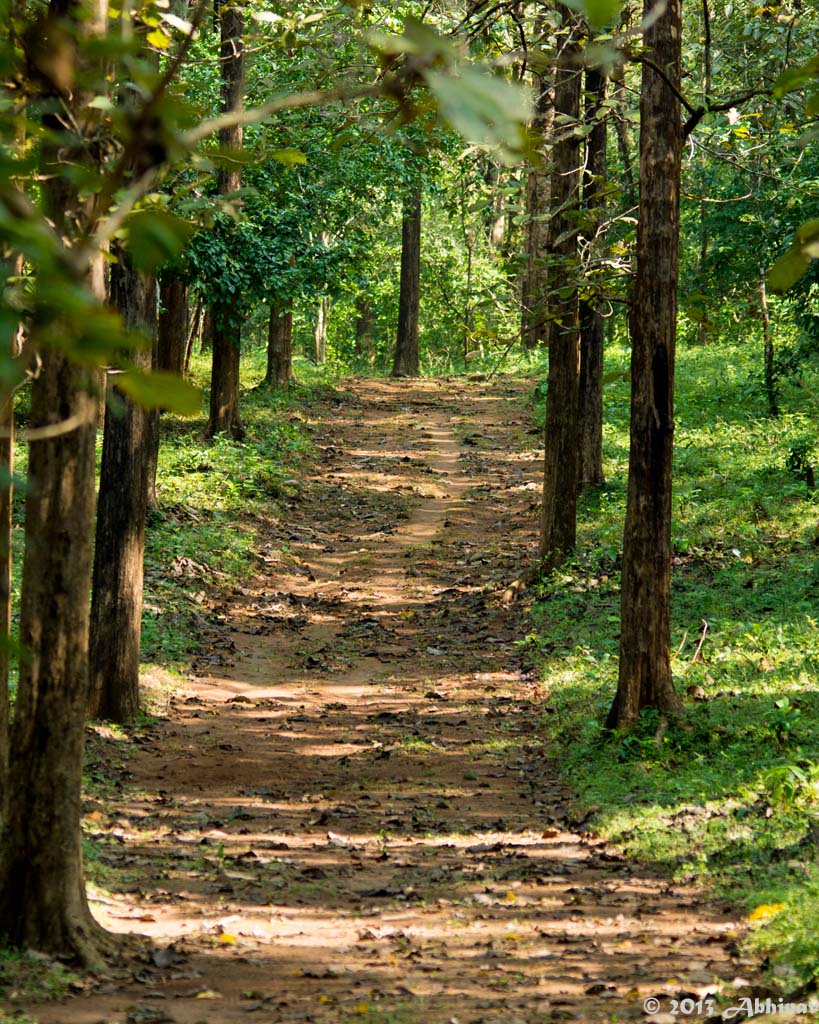 Trek paths inside Thattekkad Bird Sanctuaury
We could hear the beautiful calls as we approach the sanctuary. Unlike Kumarakom Bird Sanctuary, Thattekkad offers local bird sightings in plenty throughout the day even. At Kumarakom we need to be there at early morning or evening to watch local birds.
We entered the sanctuary morning around 7 a.m and came out at around 3 p.m. Saw a large number of birds and was able to photograph some of them. To name a few:
Hill Myna (in large numbers)
Jungle Owlet (photo below)
White Bellied Treepies
Rufous Treepies
Drongos
Plum Headed Parakeet
Asian Paradise Flycatcher
Ruby Throated Bulbul
Little Cormorant (photo below)
Jungle Fowls
Red Whiskered Bulbul
Malabar Grey Hornbill (photo below)
Woodpeckers including Small Yellownaped Woodpecker
and more, some of whose ID I don't know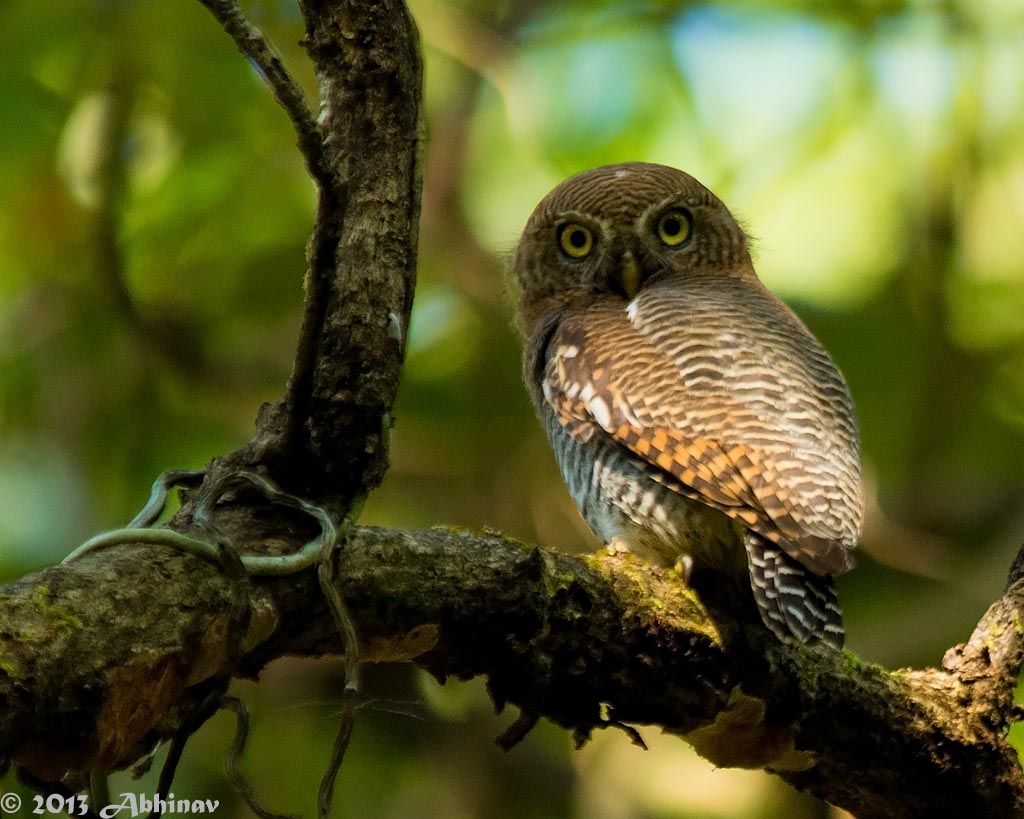 Jungle Owlet photo from Thattekkad, Date: November 27, 2013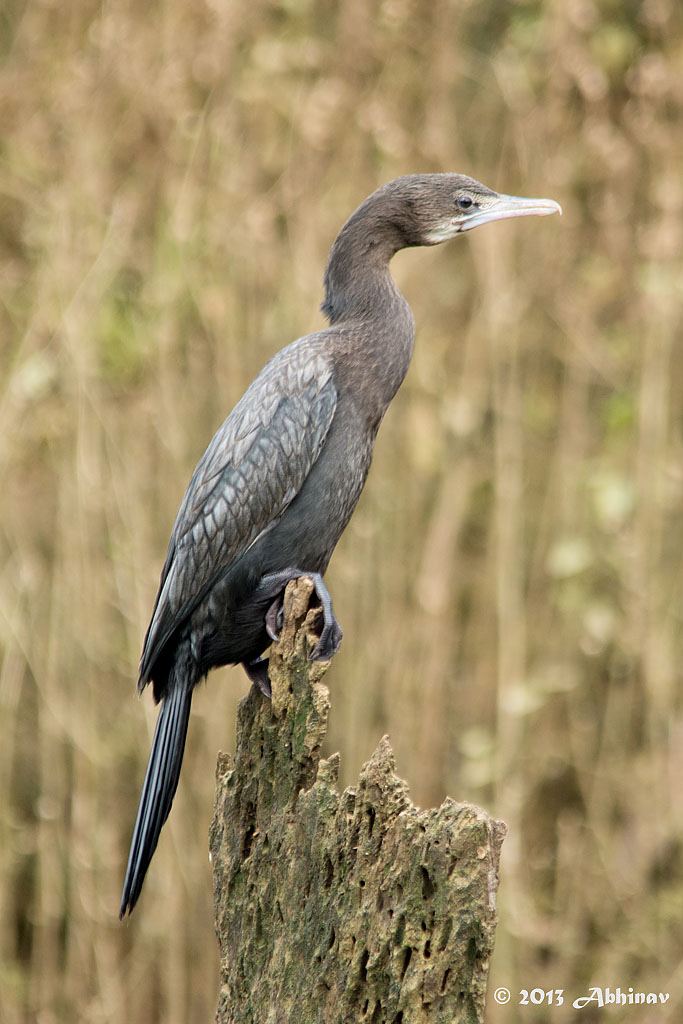 Little Cormorant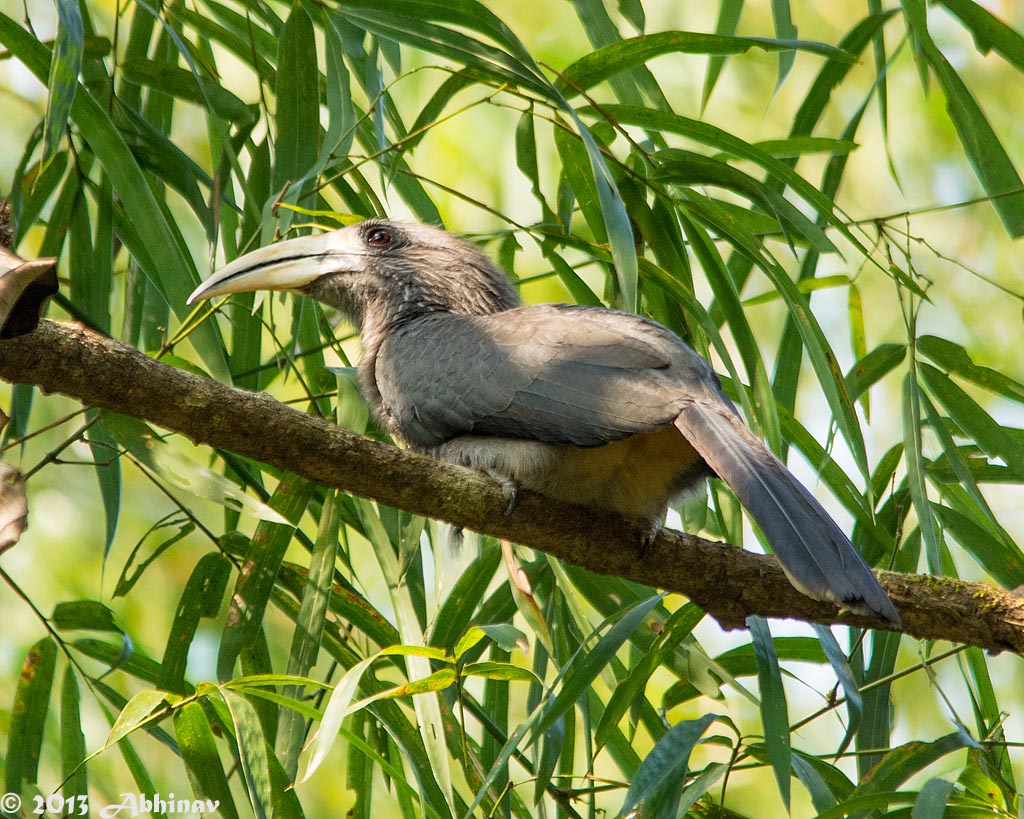 Malabar Grey Hornbill
Most of them being first time sightings for me. We didn't have a guide and couldn't spot some spectacular species like Sri Lankan Frogmouth and Malabar Trogon. Hope to spot them next time.
I could also photograph Malabar Giant Squirrels for the first time.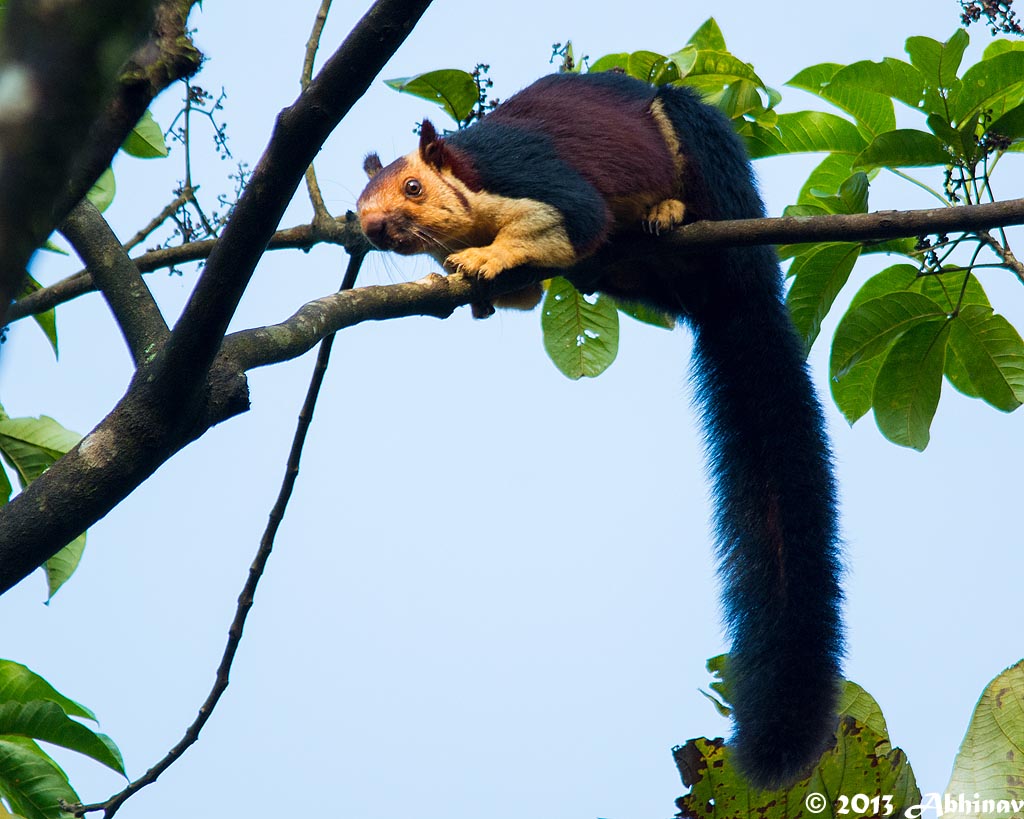 Photo taken in the morning near the entry to the sanctuary, before taking the bird photos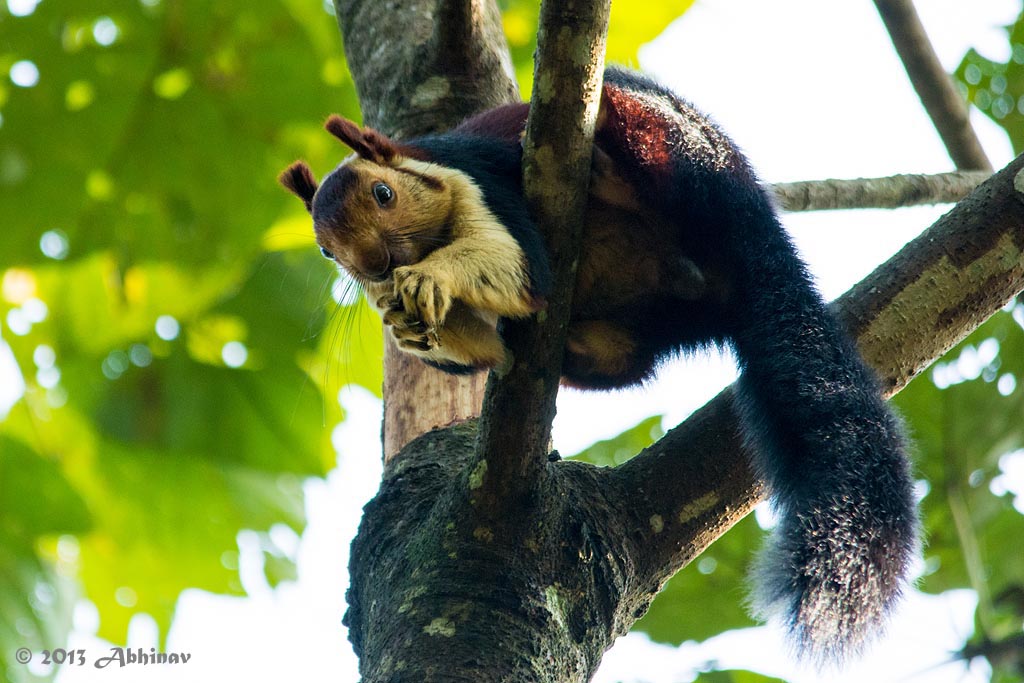 Malabar Giant Squirrel eating the bark of a tree
Photos can also be viewed in Album – Thattekad
The trip was in a hurry so couldn't spot some important species. So I hope to visit there again to see the interesting species like Frogmouths and Malabar Trogon.