This article shares my opinion and experiences about using the Nikon 200-500mm for bird photography. I have been using this lens for more than one year. Below you can read how I feel about the lens. You can also visit the Birds portfolio page to see more photos.
Introduction: Nikon 200-500mm f5.6E for bird photography
Nikon 200-500mm f5.6E mounted on D7100.
The Nikon Nikkor AF-S Nikkor 200-500mm f/5.6E ED VR was released in 2015 and is the first budget super telephoto lens from Nikon reaching 500mm focal length. At about half the price of AF-S 80-400mm, this lens zooms 100mm more. And as bird photographers, we are mainly interested in the telephoto end than the wide end of the zoom lens. Earlier, third-party manufacturers like Sigma and Tamron were the main affordable lens choices of bird photographers including me. My previous lens was an old Sigma 150-500mm (not the new 150-600). I still keep it.
The Tamron 150-600mm and Sigma 150-600 (two versions – contemporary & sports) are the alternatives to the Nikon. Both go up to 600mm but has a slower aperture – f/6.3. Whereas Nikon has an advantage – constant aperture of f/5.6. For me, the faster aperture and the same brand as the camera are two reasons to choose the Nikon.
Image Quality
The image quality is excellent. My camera is the Nikon D7100. My old Sigma 150-500 comes nowhere near this lens in terms of image quality.
Sharpness
The lens is very good at resolving the feather details, even for tiny birds like sunbirds. Even at the maximum zoom 500mm, there is no noticeable softness. That is exactly what is needed for bird photography. The MTF chart also shows the same. It looks better than that of the Tamron at the maximum zoom. That's another reason I choose this lens.
Great sharpness also means greater ability to print larger.
Corner sharpness is also good. So we can confidently place a bird at a side of the frame if needed.
See the below sample photos and its 100% zoom results.
Pied Bushchat from Pampadum Shola – uncropped image, shot in raw (NEF) format, exported to JPEG, default sharpness and noise reduction settings in Lightroom – f/5.6, 1/200s, ISO-400, 500mm, Nikon D7100, Nikkor 200-500mm. Subject distance (distance from the camera to the bird) – approx. 6.7 meters.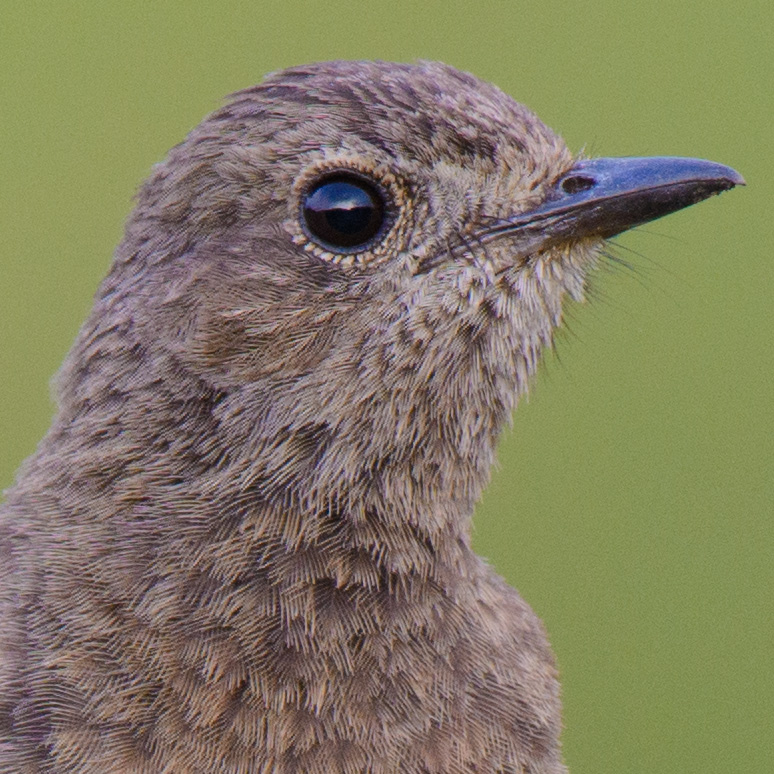 100% crop of the above image.
---
Given below are two unprocessed images for reference – shot in NEF, converted in Lightroom with Camera Profile set to Standard, Sharpening and Noise Reduction set to zero.
Greenish Warbler from Ooty, Nilgiris – ISO-200, f/5.6, 1/640s, 500mm, Nikon D7100, handheld VR ON (Normal), subject distance – approx. 5.31m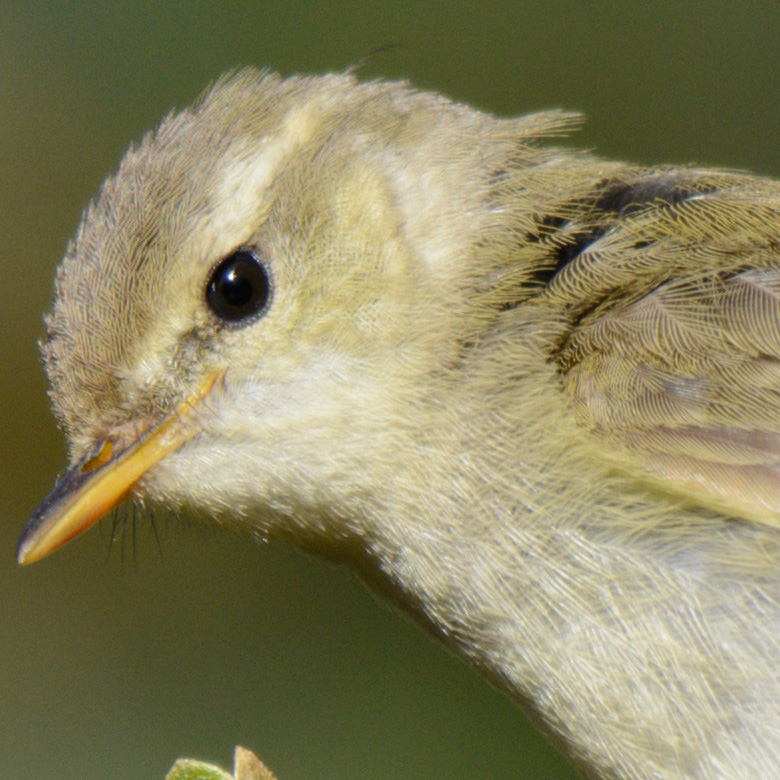 100 percent crop view.
Oriental White-eye from Ooty, Nilgiris – ISO-200, f/5.6, 1/800s, 500mm, Nikon D7100, handheld VR ON (Normal), subject distance – approx. 6.68m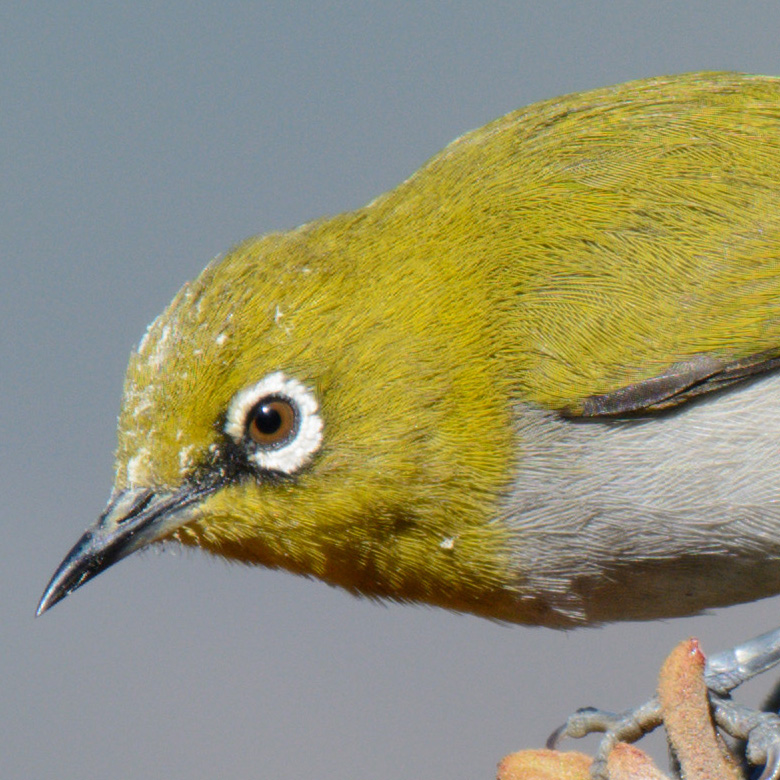 100 percent crop view.
---
Sharpness at infinity and long distances: Some lenses show softness when focused far away or at infinity. This lens doesn't have that problem. For example, in the below photo, the Great Indian Hornbill was at a long distance. But the image is decently sharp.
Great Indian Hornbill from Periyar Tiger Reserve with Nikon 200-500mm f5.6E – ISO-400, 1/320s, f/5.6, 500mm, +0.3 step, Nikon D7100.
But, there can be sample variations. So be sure to check while buying. Try focusing a distant tree or something like that and verify the details.
Comparing with my old lens:
This is just a small comparison out of curiosity between the new Nikon 200-500mm f5.6E and the old Sigma 150-500mm f5-6.3 bought in 2013.
Note: It may not have any relevance now as Sigma updated this old lens with 150-600mm f5-6.3 in two versions – contemporary and sport. As far as I could know, both are way better than the old one. And the 'sport' version has tough build and superb image quality. Price is also higher for the 'sport' version.
This is not a bird, but an Indian Palm Squirrel. The images show the same squirrel and were taken one after the other within a short period of time.
Color and Contrast
The images have enough contrast and nice colors. Only minimal post-processing is required if shooting in raw format.
Auto-focusing the birds
Auto-focusing is fast and accurate, but not super fast. For comparison, the Micro-Nikkor 105mm f2.8 is a lot faster. There is a small problem I found in the focusing department. Although fast, sometimes the lens shows some confusion/delay when tried to focus from infinity to nearest point, and vice-versa. Suppose the lens is currently focused very far away or at infinity. If I want to focus a bird sitting close, it sometimes hesitates to start focusing. Although, tapping the focus button again resolves the problem and it focuses normally. Don't know whether it is a problem with my copy of the lens. Sigma 150-500mm hasn't shown such a hesitation to focus. Also, this problem doesn't occur under bright light conditions.
On the good side, the focusing is super silent.
Update: From what one of the readers pointed out, there was a statement from Nikon that some initial batches of the lens had a focus issue. The lens switches to manual focus if zoom ring is rotated while half-pressing or while pressing AF-ON. So, if your lens has that problem contact a Nikon service center to do a firmware update. Also, the newer lenses (including mine) do not have this issue.
Vibration Reduction
According to the specification, the lens has 4.5 stops of Vibration Reduction (VR). In the field, I could get very near to that. The below photo of the Malabar Trogon was shot in low-light condition. The shutter speed was 1/20 at 440mm. Even then, there is no visible shake. So that is around 4.4 stops. This has helped very much in keeping the ISO low, thereby reducing the noise.
Malabar Trogon from Thattekad – 1/20s, ISO-800, f/5.6, 440mm. Subject distance – approx. 10 meters. Nikon D7100 with Nikon 200-500mm f5.6E.
Sri Lanka Frogmouth from Thattekad – 1/13s, ISO-640, +0.3 step, f/5.6, 200mm. These birds usually rest in camouflage under low-light areas. Shot at 200mm as the pair was too close at around 3 meters.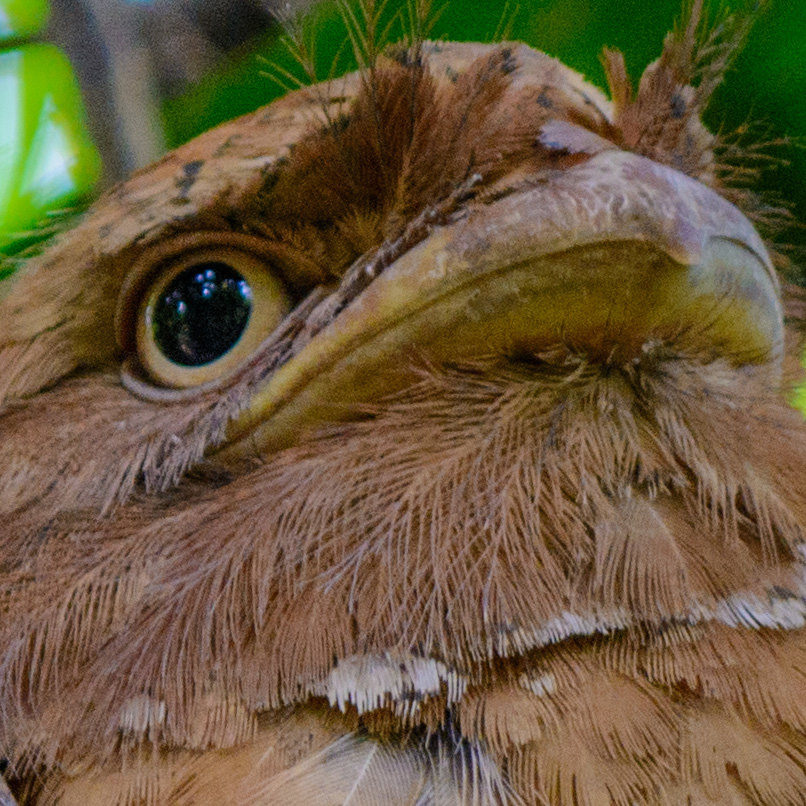 100% crop of the above photo. As you can see, there is no visible shake even if shot at 1/13s.
Operation and ease of handling
The lens weighs about 2.3 kg with the tripod collar. So it is definitely hand-holdable for a few hours. But for full day birding, using a monopod is recommended. It also helps to point at birds perched or flying higher. I have used it a few times for full and half day birding trips without a monopod, and at the end of the day, left-hand aches. Although the weight is well balanced, attaching a battery pack will make it easier to hand-hold. While walking with the lens, rotate the tripod collar upside down and hold it.
Most of my birding is in the tropical moist weather of Kerala. Once in Munnar, it was accidentally exposed to light rain before I could reach our car. Soon after getting inside the car, I thoroughly wiped the water droplets put it in the bag with silica gel afterward. So no problem occurred. But I think the lens should not be exposed to rain. Instead, use a rain cover. The lens feels solid and well-built. The rubber zoom ring is comparatively tight. So lesser is the chance to pull dust inside.
The zoom ring is wide and comfortable.
More Sample Bird Photos
These are some more birds with the Nikon 200-500mm f5.6E. You can open it in the lightbox or right-click and open in new tab to view bigger.
Conclusion
According to me, the Nikon Nikkor 200-500mm f5.6E is a great choice for bird photography with a lower price tag. In good light conditions, many of the images are on par with that produced by premium super telephoto lenses, which costs 10x more.
If you find this review helpful, please subscribe to get future updates. Also, if you have this lens share your opinions in the comments.