Tickell's Blue Flycatcher is a small bird which is less than 15 cm in length. Here I'm sharing the pictures of the same.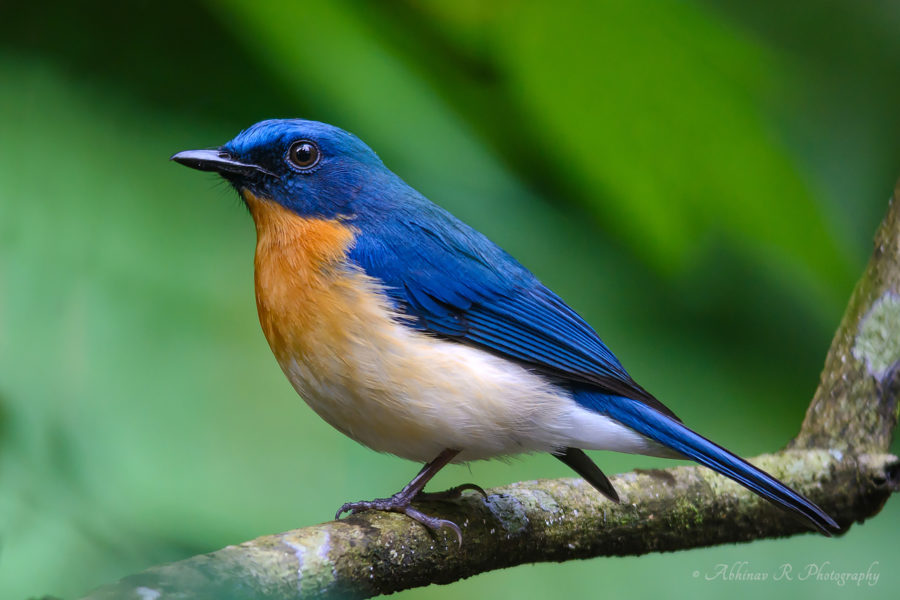 Tickell's Blue Flycatcher (male) photo from Cheruvally, Kerala, on December 16, 2015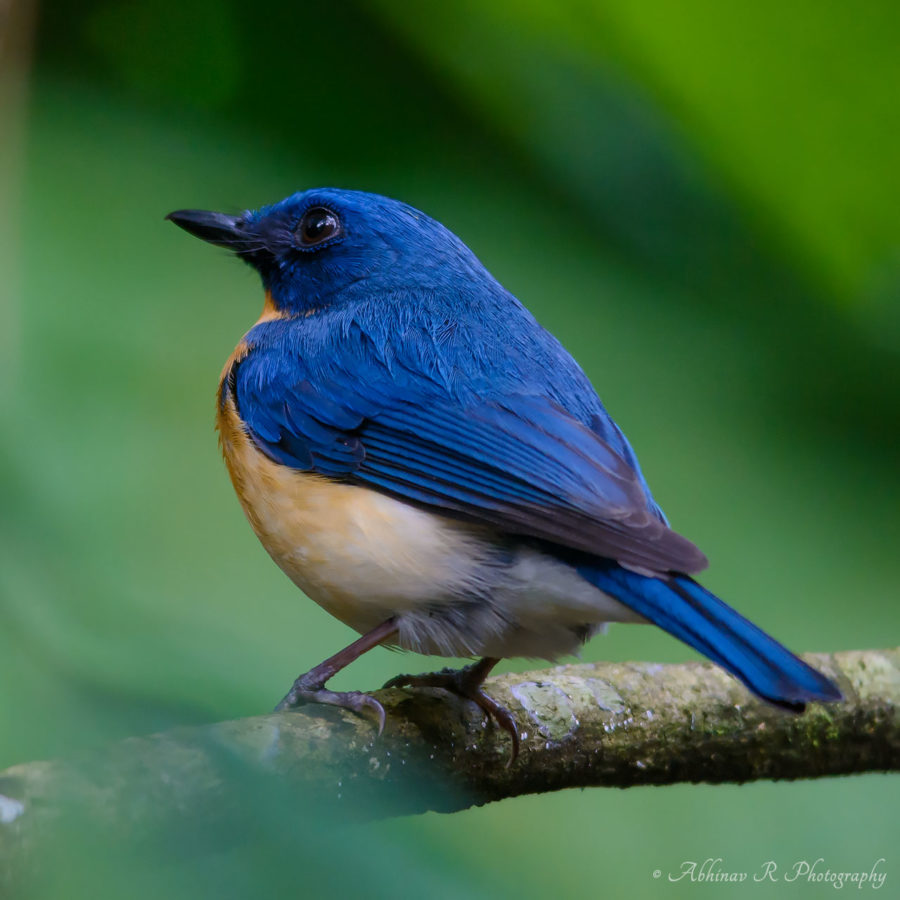 Another photo from the same day
Blue throated flycatcher (Cyornis rubeculoides) also looks very similar to Tickell's. But as the name suggests, the former has a blue throat, whereas in the latter, the orange color of the chest extends to the throat also; like an inverted-V shape.
The male bird has blue upper body, head and tail. And the female is paler in color with grey upper parts. The chest area is orange which transforms to white in the abdomen. It makes a nice song which comprises of several knots.
The bird likes to spend most of the time between the bushes, thick under growths or shaded areas. So it is a bit difficult to spot or photograph. The distribution area is fairly vast, ranging from Indian sub-continent to the South East Asian countries. Even then, it is not a very common bird.
Family: Muscicapidae
Scientific Name: Cyornis tickelliae
See also: Portfolio – Birds