Rufous Woodpecker is a brown colored woodpecker from the family Picidae. It is found in many parts of Asia, especially South and South East, including India. In Kerala, it is found in forested areas.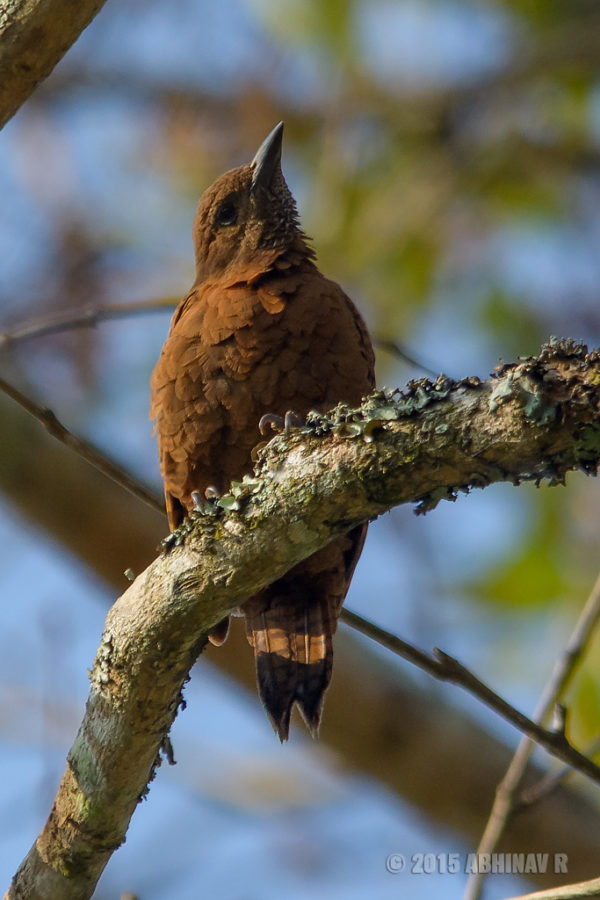 Rufous Woodpecker clicked from Periyar Tiger Reserve, Kerala
It is not a common one like the Black Rumped Flameback. Usually woodpeckers have a crest, but this one lacks it. The whole body is rufous / brown in color with black horizontal stripes on the back.
Species: Micropternus brachyurus.
For more photos of birds visit my Portfolio – Birds.